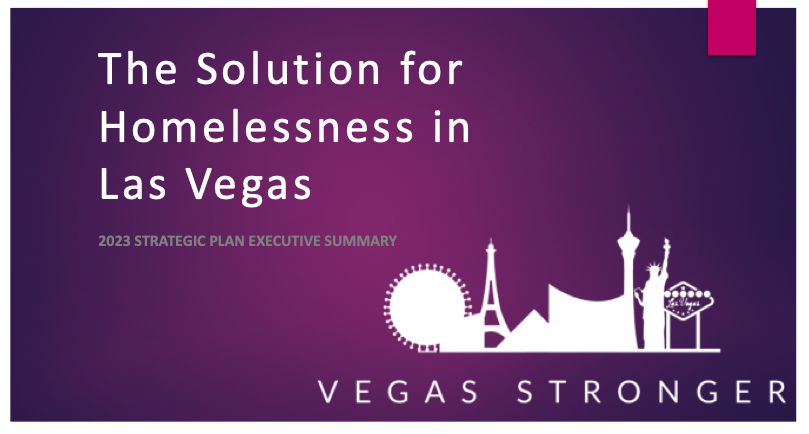 Opioids Are Wreaking Havoc On Our Community
In 2019, an estimated 10.1 million people (12 or older) misused opioids. 82.3% of opioid-involved overdose deaths involved synthetic opioids. 1 in 6 unemployed workers are addicted to alcohol or drugs – almost twice the rate for full-time workers.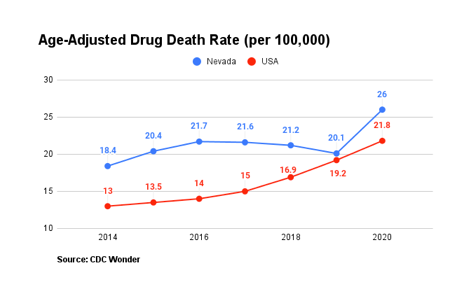 A Collaborative Solution
Typically, people with substance use disorders enter a recovery center for 3 to 5 days of detox. Without the means to pay for continued care, they are often back on the streets to repeat the cycle. Vegas Stronger™ proposes a collaborative solution to fix this cycle.

Goals

Medication-Assisted Treatment (MAT) & Recovery
Counseling & Psychiatric Services
Case Management
Urinalysis Testing
Primary Medical Care
Housing Support
Spirituality
Peer Recovery Coaching
Recovery Meetings
Self-Care Salon Services
Fitness & Yoga
Nutritional Services
Service to Others
Intake Criteria
Must be over the age of eighteen (18) years of age
Have an addiction to stimulants, alcohol or other drugs
Have a serious mental illness
Be a willing participant in their own recovery
6 Pillars of Success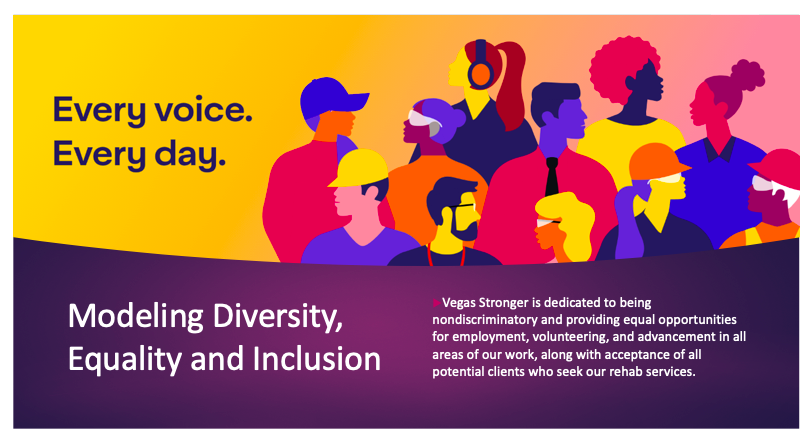 Assisted-Outpatient Treatment
AOT is mental health intervention that provides community-based services to individuals diagnosed with a mental illness and have a history of multiple hospitalizations or have exhibited violence toward themselves or others. The goal of AOT is to reduce arrests for any offense and especially violent offenses
This program allows clients to be ordered into treatment without ordering them into a hospital
Vegas Stronger™ has two tracks of programming
Chemical Dependency co-occurring enhance treatments
Serious mental illness track – AOT
The Women's Program
Integration of trauma-informed care
Provides an empowering and inclusive environment for expression and growth
Created to help work through women specific trauma in a safe space to heal and develop skills
Enables us to work with female-specific shelter or agencies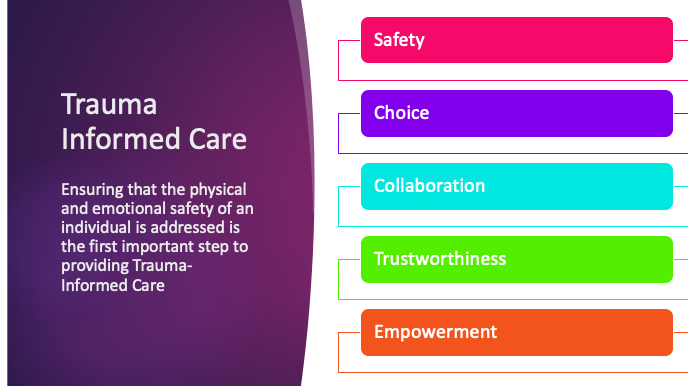 The Outreach Team

Behavioral Leadership Styles
Transformation Leadership
Tools used include encouragement, inspiration, and motivation to help the clients and team members
This style innovates and creates the change necessary to shape the future success of the client.
Servant Leadership
Based on the idea that leaders prioritize serving the greater good. Leaders with this style serve their team and organization first. Clients in a servant leadership environment are more likely to feel that their voices are heard.
S.M.A.R.T. Goals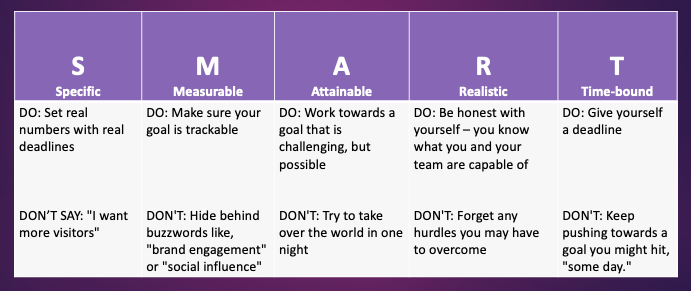 Accreditations
Vegas Stronger™ is licensed by the State of Nevada to provide the following services:
Level 0.5: Early Intervention
Level 1: Outpatient Services
Level 2.1: Intensive Outpatient Services, Office-Based Opioid Treatment
Level 1: Outpatient Services, Office-Based Opioid Treatment
Level 2.1: Intensive Outpatient Services
Co-Occurring Capable
The Platinum Seal of Transparency is the highest form of acknowledgment from the world's leading source of information on nonprofit organizations. Vegas Stronger™ complies with LegitScript's certification standards, which help ensure transparency and compliance with applicable laws and regulations Joint Commission conducted its site survey in December 2022 so we could get accredited and receive the gold stamp.
S.W.O.C. Analysis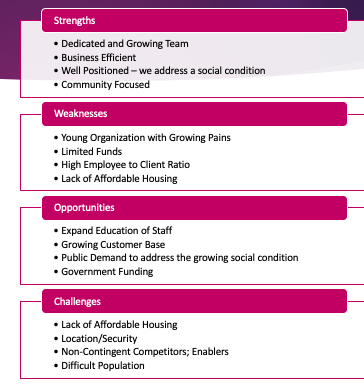 Outcomes
Vegas Stronger™ surveys its clients upon admission and six months after to glean information about the effectiveness of our program. The clients who graduate from our IOP groups see vast improvement in substance abuse, employment, housing, wellbeing.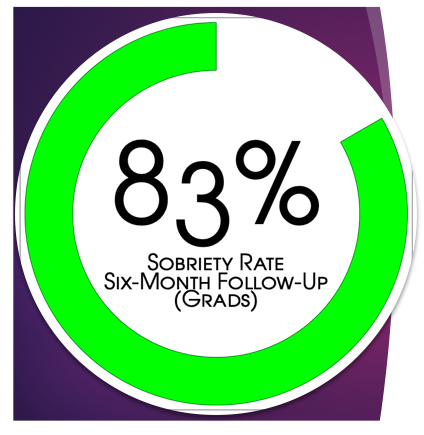 Rating of Outcomes and Session Experience Scales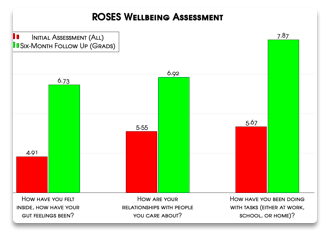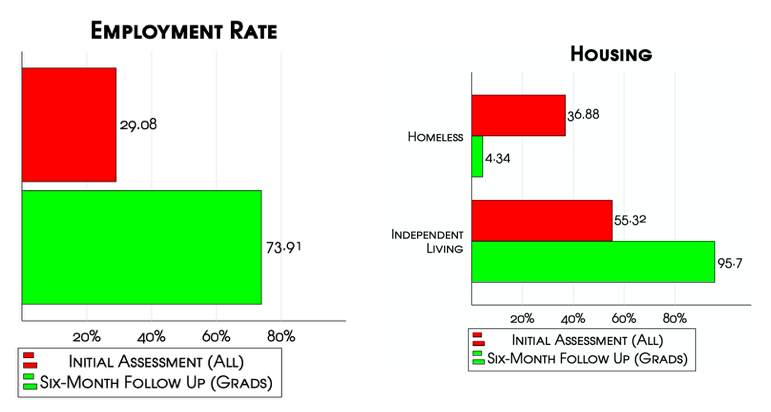 2024 Budget Summary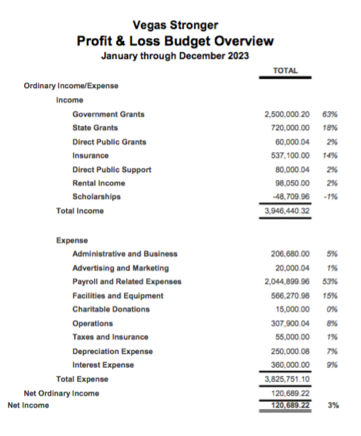 Organizational Chart