Volunteering Can Make a Difference in the Lives of Homeless Individuals With Addiction
Homelessness is a significant and persistent problem in the US. Although the exact number can vary and is difficult to measure precisely, estimates place the number at hundreds of thousands of people who experience homelessness on any given night in the US. Many factors contribute to homelessness, including addiction.
Homelessness and addiction create a tragic pairing. A study from the National Coalition for the Homeless notes that approximately 38% of people experiencing homelessness are alcohol-dependent, and 26% are dependent on other harmful substances.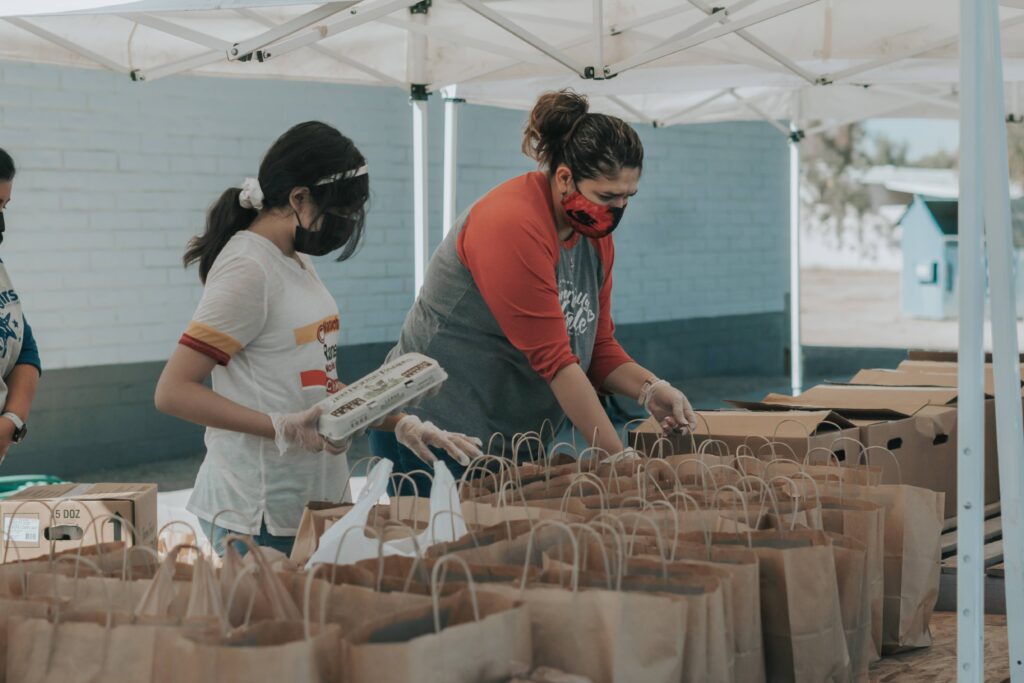 The Power of Volunteering
Unfortunately, many people complain about homeless people in their communities instead of getting involved to deal with the problem. Volunteering isn't just about giving money or time, although both are desperately needed. It's about acknowledging the humanity in every individual, regardless of their circumstances. And in the case of homeless individuals battling addiction, volunteering can provide a lifeline needed to change their lives.
The power of volunteering lies in its ability to create personal connections, facilitate empathy, and contribute to direct action. Volunteering helps on an individual and societal level.
How Volunteering Helps
Volunteering addresses the homelessness crisis effectively by connecting resources with needs and cultivating empathy within communities. Here are some ways volunteering can change lives:
Providing Essential Services
Volunteers help provide food, clothing, and shelter — basic needs that can be challenging for homeless individuals to meet. For example, volunteering in soup kitchens, organizing clothing drives, and contributing to shelters can provide immediate and practical support.
Facilitating Access to Treatment
Many volunteers help connect homeless individuals to the necessary medical services and rehabilitation programs. Initiatives like the Healthcare for the Homeless are driven by volunteer support, making medical care accessible to marginalized populations.
Offering Emotional Support and Empathy
Volunteers can provide emotional support and help build trust with homeless individuals, encouraging them to seek help and commit to recovery programs.
The emotional support volunteers provide can be invaluable, offering a sense of community and belonging.
Advocacy and Raising Awareness
Volunteers can drive policy change and raise public awareness about homelessness and addiction. It can lead to systemic changes that directly benefit addicted people experiencing homelessness. One major issue is raising awareness that enabling (providing individuals experiencing homelessness directly with money, food, or items, instead of through a provider) makes the problem worse.
Help Us Address Homeless Addicts in Las Vegas
You can help make a difference in Las Vegas. If you encounter someone on the streets, please direct these individuals to the necessary treatment resources offered by Vegas Stronger to set them on a healing path. Your donation can help our most vulnerable individuals reclaim their lives and contribute to society.