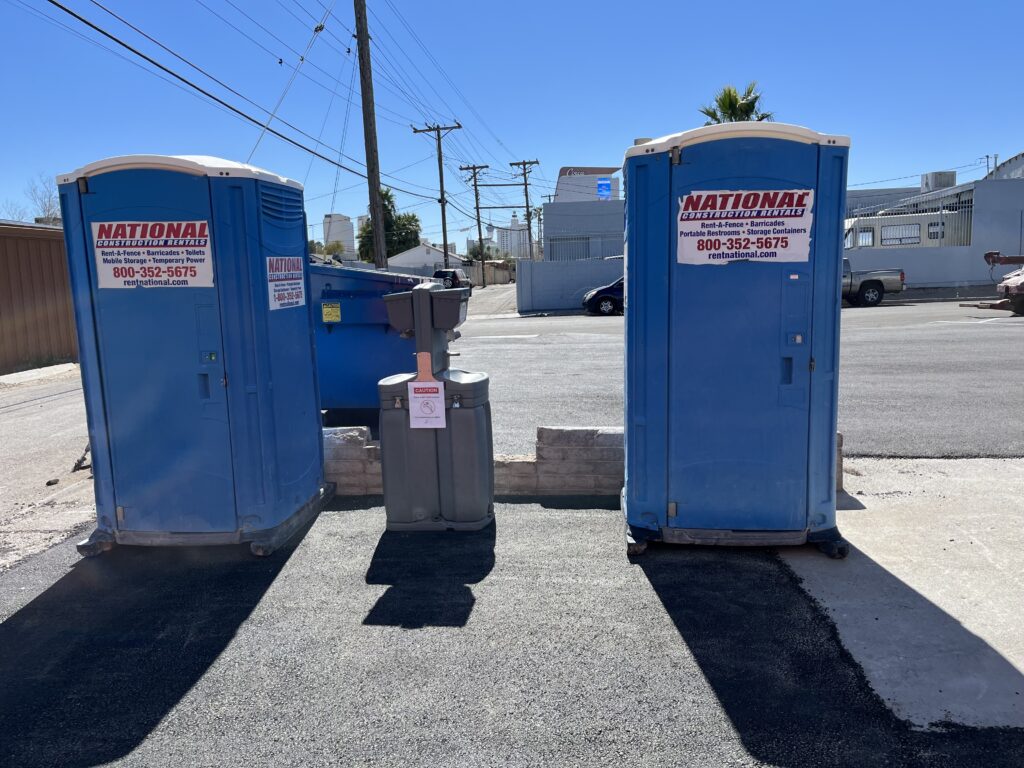 Vegas Stronger is excited to announce that we have WASH Stations on our premises! WASH stations provide sanitation needs that are accessible 24/7 in our parking lot. They offer bathrooms and clean running water for our community's most vulnerable population.
The Wash Stations Program was created by the Clean the World Foundation and is in partnership with the Centers for Disease Control & Prevention (CDC). The facilities that were implemented last week, offer nonstop access to personal restroom facilities and handwashing stations for unsheltered homeless individuals.
Portable toilets a.k.a. "porta-potties," and self-contained hand washing portals have been set up at our strategic downtown location, where many of our homeless neighbors reside. Many do not have access to such facilities, that prevent the spread of disease and aid in cleanliness.
The Program conducts handwashing education sessions at their site and studies unit use, to ensure individuals have the opportunity to improve their personal hygiene practices. Team members also offer referrals to additional social services, including treatment, case management, housing, and job placement.
The Clean the World Foundation has made this possible across the United States and the world. Currently, in the U.S., there are three hundred stations set up across Southern Nevada, Central Florida, and Puerto Rico. Over 844 million humans lack access to basic drinking water, while more than 2.3 billion don't have access to basic sanitation.
The entire team at Vegas Stronger is extremely proud to work by the Clean the World Foundation's side and have their stations up and running at our rehab facility. By providing all of the services that we have here at our Nonprofit Organization, our clients are one step closer to self-sufficiency and moving into homes of their own.